serving the Las Vegas valley for over 10 years
+1 702.544.1044
lisa@thechefandyou.com
Chef@YourHome consults with each client to create the menu that suits your event and its guests perfectly. Rather than browsing numerous menus, let us hand pick a unique array of items that will sure to please each palate. To perhaps get the creativity flowing, below we have provided you with some tantalizing favorites!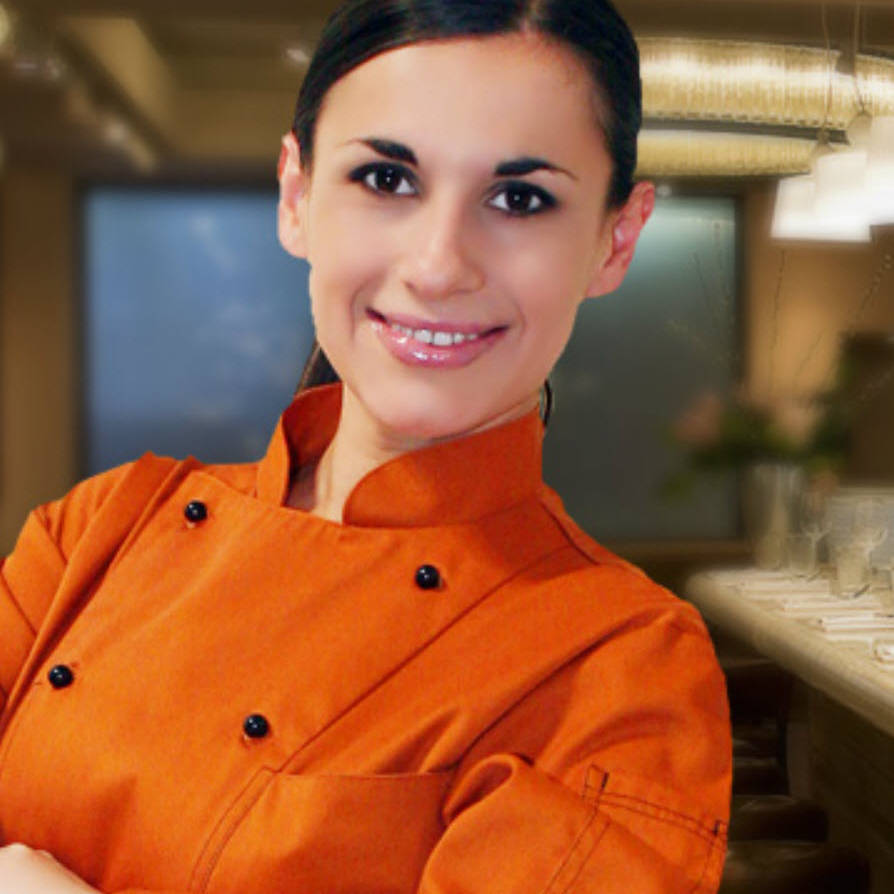 Chef Lisa learned her early culinary skills in her Sicilian grandmother's kitchen brought lovingly to America.  As a young girl she absorbed it all, and even passed up storybooks for cookbooks creating elaborate menus for her childhood friends.  Later, in New York City she started The Sweet Art Baking Co., here she created a successful line of wholesale gourmet treats that were enjoyed by New Yorkers within the city's many coffee bars and markets.
Her talent and passion for the Culinary Arts didn't stop there.  While in New York City, Chef Lisa was commissioned to showcase her Pastry expertise and create a cake that would appear in a worldwide publication entitled Big Birthdays by David Tutera.  David is a nationally renowned Party Planner based in New York City and can be seen on talk shows promoting his talents. Later, Chef Lisa went on to head-up a popular café in Manhattan's latest 'hot address', The Lower East Side. Her expertise in the industry proved successful as the café' was named "Best New Hot Spot" in Lower Manhattan in 2004!
All this before heading to Las Vegas to fulfill her culinary dream.  Las Vegas... the ever-evolving entertainment Mecca!  Here, she co-owned a trendy Coffee Café where the creative juices flowed.   This setting enabled Chef Lisa to springboard into a successful Catering Business and redefined the idea of 'Personal Chef', as Chef Lisa wanted Las Vegans to experience every facet of her culinary experience.
Chef Lisa's most recent claim to fame has been winning Food Networks Guy's Grocery Games (Season 6 Episode 1). She has appeared on Las Vegas KVBC Channel 3 often and frequently displays her talents teaching culinary lessons at Albertsons / SuperValu, Wild Oats Marketplace and Williams-Sonoma of Las Vegas.  Her talents awarded her "The Most Innovative Chef 2008" in Las Vegas.  You can also find Chef Lisa's a local Celebrity Chef Judge for Las Vegas events and printed publications. Chef Lisa was featured in a full length article in VEGAS Magazine in January of 2010.  A full listing of Chef Lisa's Celebrity and Corporate References can be given upon request.
"SO DELICIOUS!"
-5 Out of 5 Yelp reviewer
"Oops looks like Chef Lisa
did it again...AMAZING!!!"
-5 Out of 5 Yelp reviewer
we would love to hear from you
If you have any questions, or would like to set up an appointment, please fill out the form below or contact us anytime
+1 702.544.1044 • lisa@thechefandyou.com